Accessing Your Child(ren)'s Records in clevr
Navigate to clevr using the following URL if your child attends a Canadian School: https://www.clevrcloud.ca/clevr/.
Navigate to clevr using the following URL if your child attends a US School: https://www.clevrcloud.com/clevr/.
Click "Forgot Password" to set a personal password for your clevr account.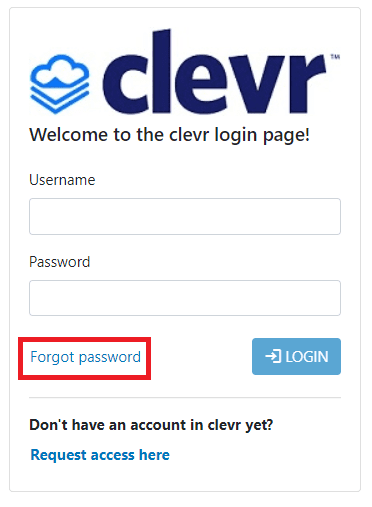 You will receive a popup asking for your email address. Please be sure to use the same one you have provided to your children's school.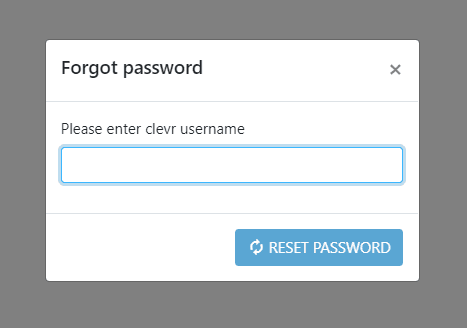 After entering the email and selecting reset password an email will be sent to that address with a link to set your password and then continue into clevr.  That password will be your password for all subsequent logins to clevr.

You will be prompted to select a password when using this link. Select a password, then click apply.

After setting a password, you will be taken to the dashboard where you can access your child(ren)'s records.
If you have multiple children with records in clevr they will all be displayed in the card.
Uploading Your Signature
Scan a copy of your signature and make sure as much of the white space around the signature has been trimmed off as possible.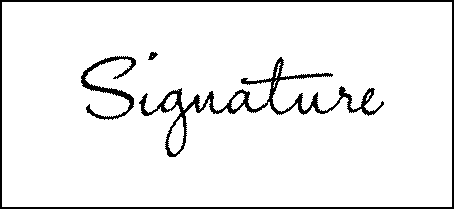 Sample with too much white space:

Sample with trimmed white space:
Your signature can be uploaded within your Profile.
On the Dashboard, click the icon in the top right corner and select "My Profile". In the My Profile window click the  "Upload Signature" button.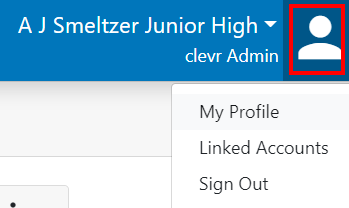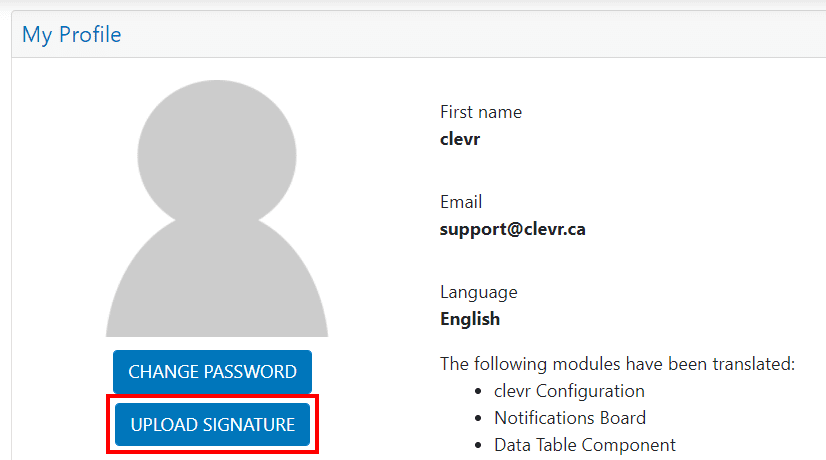 Within the Signature Image Upload window click the Browse button and select your signature file. Clicking the upload file button will display your signature in the Signature Image Upload window.
Note: Your signature will be encrypted upon upload to prevent it from being seen in plain text.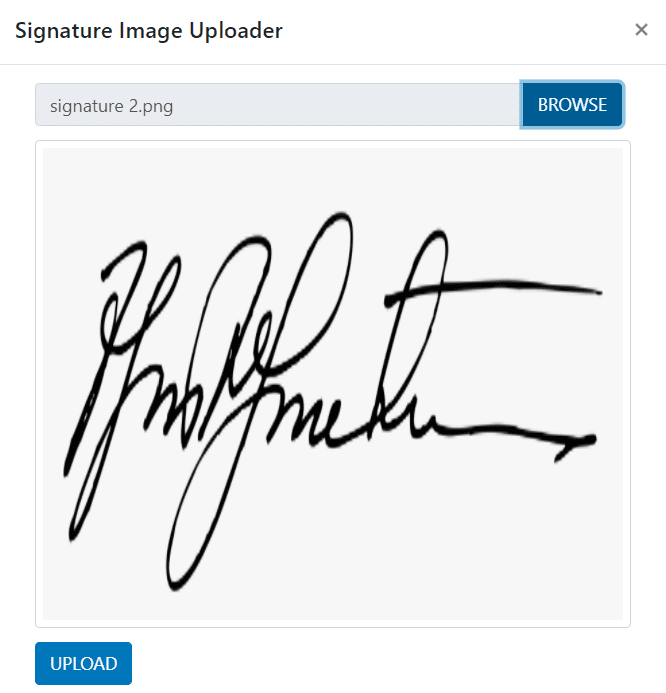 Your signature will only appear on reports if you've checked the corresponding signature checkbox on the form.